MHub, Tongdun to Co-Develop Mortgage Financing Solutions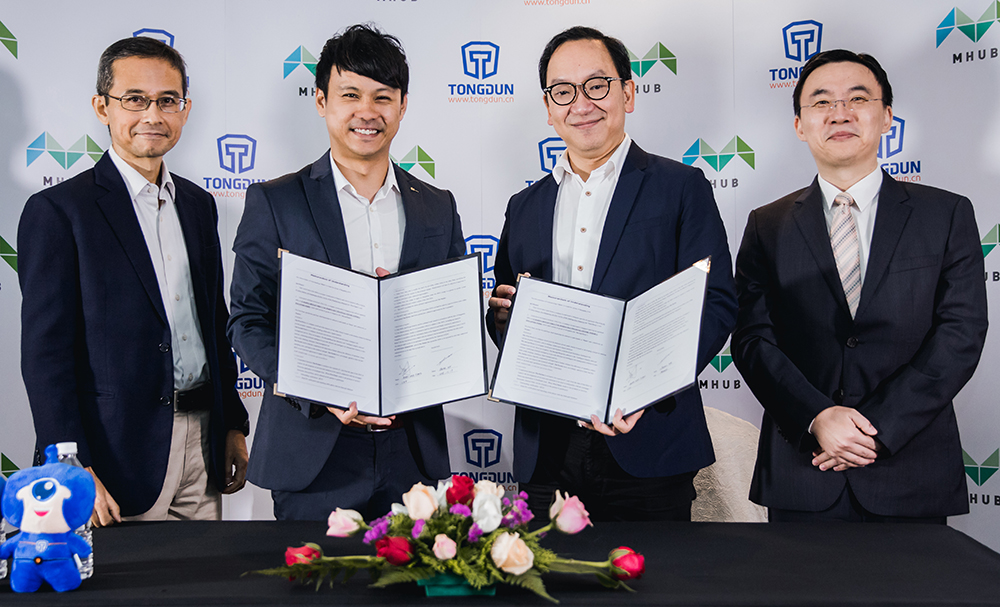 MHub, a Malaysian real estate fintech company that focuses on digital transformation of property sales and Tongdun International headquartered in Hangzhou, Zhejiang, the intelligent risk management service provider, signed a Memorandum of Understanding (MoU) to implement joint initiatives to enhance customer experience in real estate mortgage financing solutions.
The exclusive partnership between MHub and Tongdun, connects the Malaysian company with the extended global innovation market, as well as enabling two-way knowledge exchange to advance the innovations and security of the real estate fintech sector.
Areas of collaboration include the development of online identity verification (e-KYC), enhanced fraud detection, and joint modelling on alternative credit scoring.
"The partnership with Tongdun signifies MHub's progression to the next chapter of our journey. At MHub, our goal is to help more Malaysians own their dream properties by making the sales and purchase process simpler and faster as well as streamlining the mortgage financing process.
"Our customers' privacy and security are vital when using our platform, hence the collaboration with Tongdun will empower us to pioneer cutting edge solutions in securing their investments," said MHub co-founder and chief executive officer Quek Wee Siong.
"Since Tongdun's inception in 2013, we have been committed to improving credit risk management and anti-fraud measures through the use of artificial intelligence. Tongdun is trusted by more than 10,000 customers worldwide and accumulated a wealth of experience enabling customers in their digital transformation journey.
I am confident that through this partnership with MHub, our technology and experienced team will effectively catalyse innovations in the fintech sector of Malaysia," said Tongdun co-founder and partner Jackal Ma.
MHub focuses on web-based solutions to simplify the property sales and purchase process between bankers, buyers, developers and agents. Through the use of real time certified data, MHub's platform significantly reduces the turnaround time for credit checks and loan applications from months to minutes, significantly improving the process for all parties.
Tongdun Technology is a professional third-party intelligent risk management service provider headquartered in Hangzhou.
Since its inception, Tongdun has been committed in building an intelligent integrity network to integrate artificial intelligence into risk management to provide businesses with comprehensive intelligent risk control solutions that are highly competent.
Read the Original Article by Digital News Asia