How MHub Developed New Ways To Plug The Gaps In Old Industries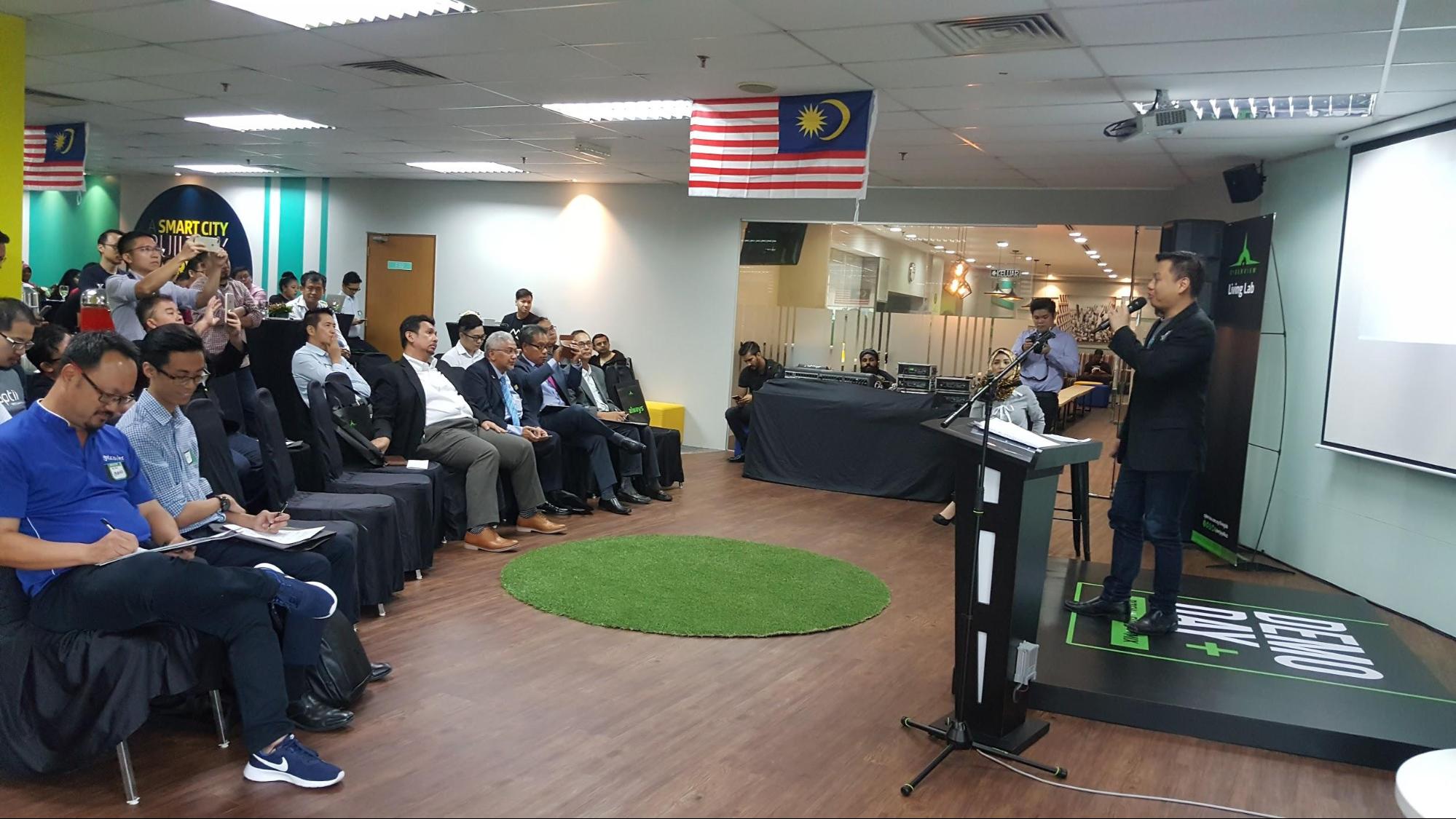 Eid Mubarak seasonal greetings from the MHub & Cyberview Living Lab Accelerator cohort.
MHub is one of the 5 shortlisted for the Cyberview Living Lab program.
MHub is a real estate fintech platform that helps to speed up and simplify the property sales cycle. They launched their beta in June 2016 which constitutes of 3 modules:
Showroom: Helps property developers and real estate agents manage their sales gallery, booking & inventory systems.

Credit Check: Allows property developers and real estate agents to run a credit check on buyers based on real time information provided by Bank Negara.

Loan Tracker: Allows property developers to track and monitor loan applications.
Using these features, MHub claims they're able to cut down the traditional process of property loan approval that usually takes up to 3 months down to minutes.
"We've been working with 10 property developers since last year and have about 4 to 5 active ones using our service which are our paid users. In our database, we have 2.5 billion worth of property for sale in value inventories. We have managed to process about 600 million worth of bookings," said Quek Wee Siong, CEO of MHub.
The team wanted to emphasise that they're not really replacing the role of the banks. They're just extracting the buyers' data and with their smart automated calculator, developers can get a clearer picture on which buyers are qualified for the loan by filtering out those who are unable to meet the basic criteria.
"The property industry is an old industry. How the transactions work have been the same for the past 20 years or so," said Wee Siong.
"We're hoping to start a mindset change. Proptech can revamp how the entire sales transaction works in this industry and we're proud to say we're part of this change." – Wee Siong.
To further this change along, Cyberview has helped open doors to key property developers in the market.
"Cyberjaya is one of the main digital cities in Malaysia and Cyberview is the tech hub enabler. To be a part of this ecosystem is a must, it's an added value to what we're building and achieving. We think this opens a lot of doors to not only private parties but government ones as well," said Wee Siong.